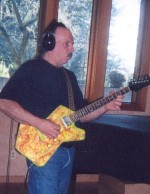 Al Millan
the duke of earl and mack the knife sealed my fate. it was dawn not doom that caused me to
catch a wave and get a guitar just to write songs for my first true love a surfer girl. who knew a tank could sing? i joined the breakers and did hootenannies with the catholic girls, saw how many roads a man walks down and got to jonahs wail for some folk music.
more...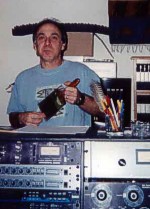 Gary Millan
When I was 14, I dreamt that I was nailing a gold coin into the creaking main mast of a whaling ship, just like the captain in Moby Dick. I awoke to the sound of my brothers playing their guitars. This was the night I learned my first chords. In finally making this record, I have reclaimed the gold coin.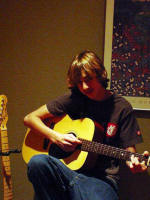 Jeffrey Millan
Jeffrey's first guitar was used as firewood on a recent camping trip to the coast. He used the strings to make a bow and arrow to find dinner. He now wails with the best of them though. His speakers (and the rest of the house) throb from the base lines of his latest download samplings from the net. His lyrics are direct and guitar lines riveting, holding his own in the Millan music gene pool.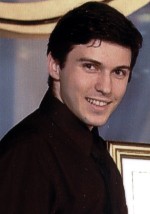 Jevon Millan
My father is a filthy fisherman who raised me as well as he could. Of all things I remember from childhood, the two clearest memories are of him hosing off the stink of fish guts from the garage floor and playing the guitar with his stained hands. Whenever I sing the first love song I ever wrote, I smell fish - though it's not because of my dad. more...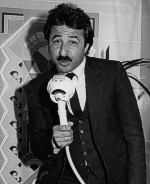 Mark Millan
Executive Producer, Mark Millan has been a member of ASCAP since 1980. His first musical break came in the form of a radio and TV jingle when he was 22. He went on to build a career in Advertising and Publishing, and currently owns a Public Relations firm in California. He continued to produce several groups along the way including The Feel, The Money and has worked closely with The Robots for many years.

When he's not playing music Mark is busy fly fishing, skiing, painting or laying on the sand in a tropical zone somewhere.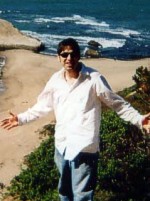 Shaun Bond
My first song, "Dark Destiny," (age 12) was a crossbreed of Rumblefish and demonic, heavy metal-induced visions. I wrote my second first song, "Revenge" at 20, after three separate cases of food poisoning in June, 1993. These songs are beacons on shores to which I hope never to return.